General Purpose Emulsifying Equipment
MIZUHO is proud of the generic type emulsifying equipment combines high performance, design, and economy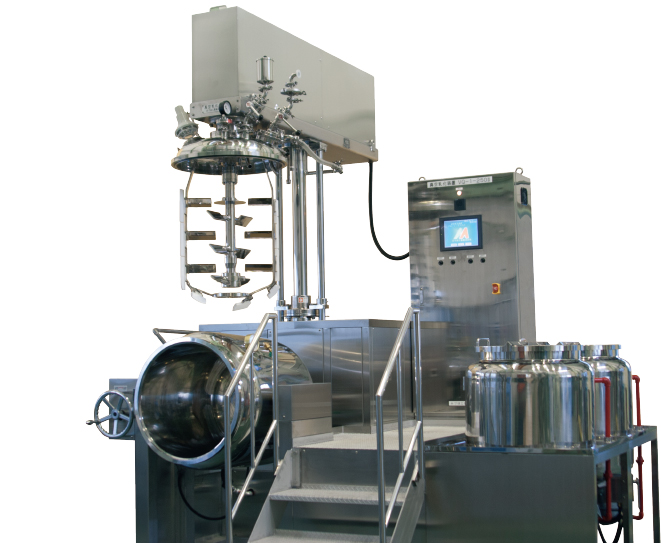 VQ agitator
Feature
The rally here the know-how of emulsifier production of more than 50 years.
The generic type emulsifying equipment accommodate a wide range of product manufacture.
●

This equipment has upper part double mixing system consisting of homo mixer and scraping mixer which allows sufficient mixing and top to bottom convection is the vessel.

●

According to high speed shear caused by homo mixer, it's possible to uniform atomization of emulsion.

●

By standardization and simplification design of the structure in the staffing box, could achieve improved reliability and simple.
Specification
VQ-1-250II

Inner Capacity (L)
250
Standard charge amount (L)
200
Product Contact Part
SUS316
付帯設備
Accessory equipment: Water dissolving tank 200 type Oil dissolving tank 150 type
150 type oil dissolving tank
Power
Upper part homo mixer (high viscosity)
 500 – 3500rpm
 2.2kW
Scraping mixer
 6 – 60rpm
 2.2kW
Pulsator (water phase, oil phase)
 300 – 1200rpm
 0.4kW(×2)
Other (vacuum and hydraulic)
 2.55kW
Supply voltage
380V
Function
1 To improve scraping capability in the vessel, perfect circle has been standardized.
2 By improving the overturning mechanism, we have realized the reduction of operation than conventional handle.
3 Operation of the device is equipped with a standard 12-inch touch screen. Japanese, English, and Chinese words can be selected at screen.
4 It corresponds to broad fields, such as cosmetics, medical supplies, food, and a chemistry article.
5 Consideration of corrosion resistance, hygiene, the equipment consist of all stainless steel as standard feature. Products contact parts consist of SUS 316 made.
6 To consider maintenance works, seal parts have been reduced.
7 By streamlining paddle and scraping blade, cleaning efficiency has been increased
8 By compact design, it's possible to install the equipment in small space.
9 Trend data can be collected in SD card (each tank temperature, each rotation speed, and the degree of vacuum). The collected data are loaded by CSV format. The graph can be edited by Excel and so on.
Installation Drawing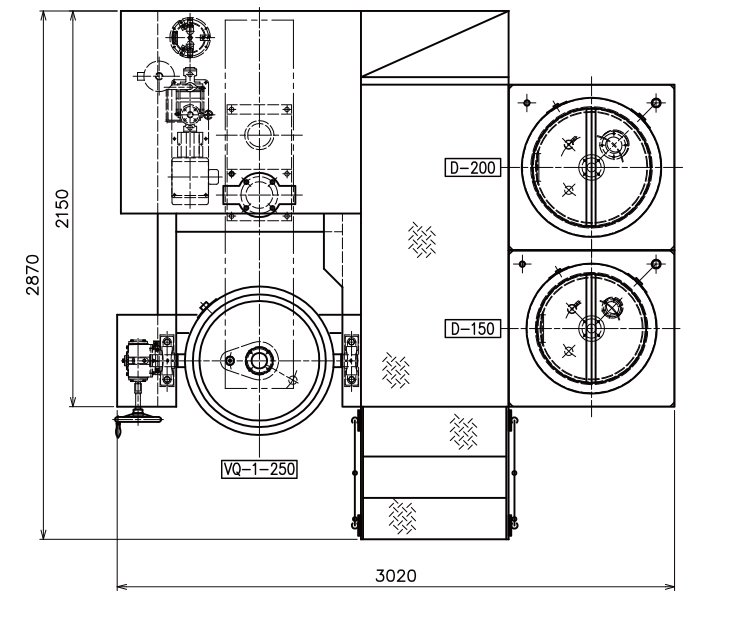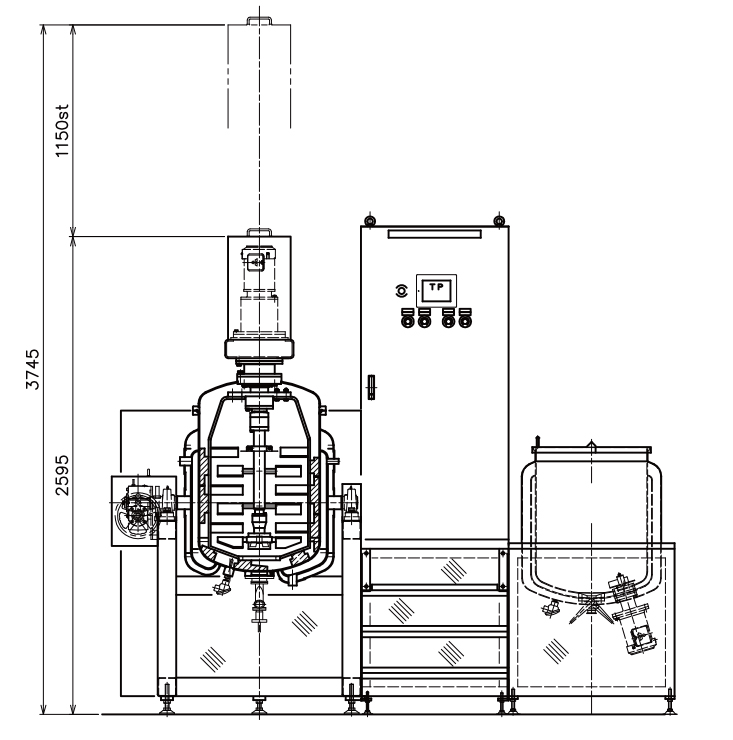 Some content is ordered and PDF format.
To view our PDF file format, Adobe Reader from Adobe is required. Download AdobeReader the latest (free of charge) from the Adobe site, please install If you do not have.