Bottom circulation mixer
Possible circulation, miniaturization at low power by the adoption of high-speed agitating blades of the three types.
agitating for high viscosity material is possible.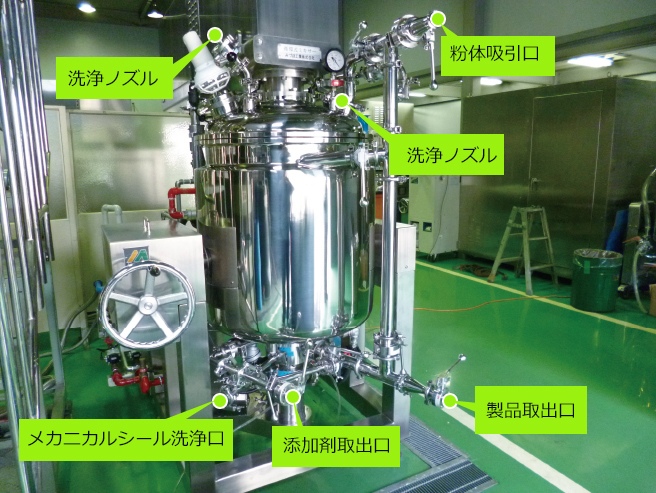 Feature
Forward and reverse type
Forward :If you are put in a a large amount of powder in short period . tank inside blown up, circulation method
Reverse: top suction, circulating method
●

by a high-speed agitating blades of the three types, circulation at low power and miniaturization is possible.

●

driving maximum viscosity 100Pa · sec at (100,000 cp) is possible.

●

Compliance with CIP cleaning. (Finish washing with purified water and self cleaning liquid circulation to external pipe from the tank)
※ patented in June 26 2013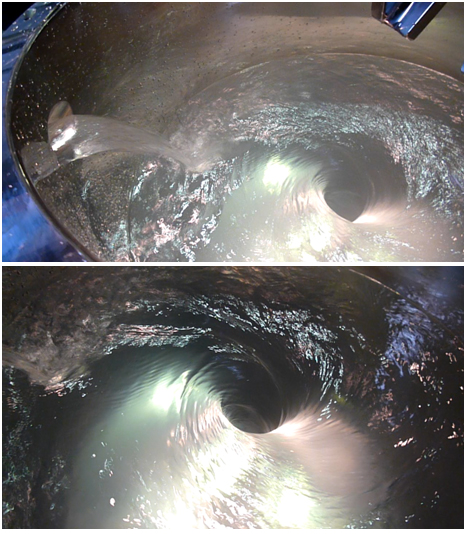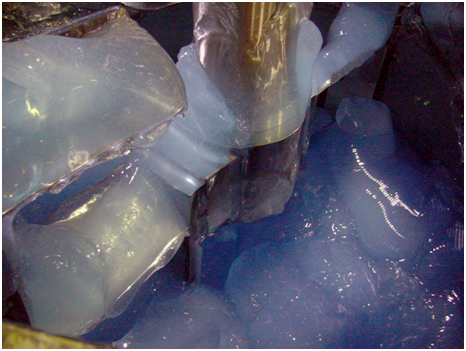 Specification
TW-250

Contents (L)
Inner Capacity 250L
Charging amount (L)
Working Capacity 200L
agitating method
single top shaft, single bottom shaft
(Top)
Scraping mixer
10 ~ 60r/min 2.2kW
(Bottom)
Three-stage circulation mixer
300 ~ 3500rpmp 7.5kW
Top: homo mixer
Middle: Cracking blade
Lower: circulation blade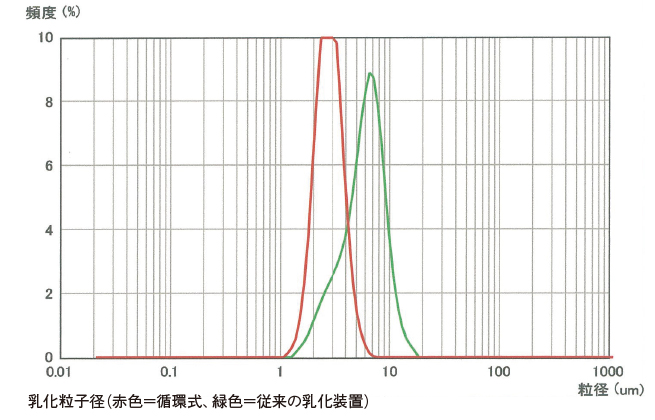 Some content is ordered and PDF format.
To view our PDF file format, Adobe Reader from Adobe is required. Download AdobeReader the latest (free of charge) from the Adobe site, please install If you do not have.