Vacuum Emulsifying Equipment
MIZUHO'S VACCUM AGITATOR is a composite equipment which performs agitation and emulsification while optimizing conditions (vacuum, pressure, cooling, and heating) inside the vessel.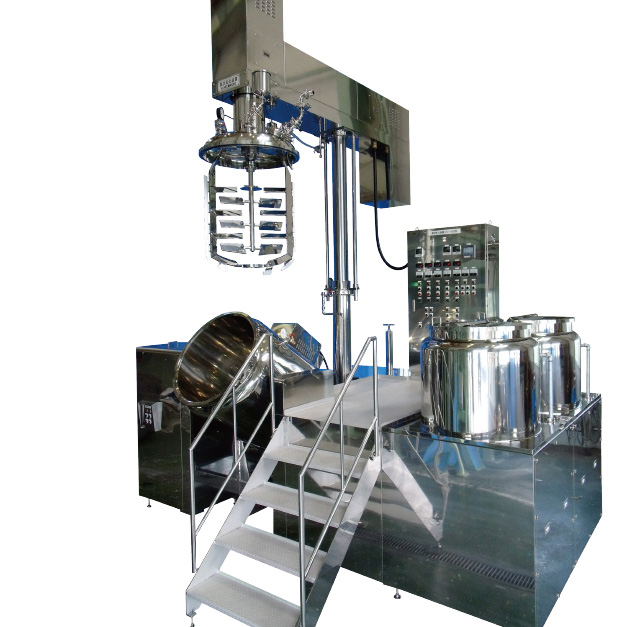 VTU Agitator
Feature
●

Scraping mixer and paddle mixer are on top, and Homo mixer is at the bottom (the bottom of the tank). This enables sufficient mixing agitation and up down convection.

●

a uniform atomization of the emulsion is possible by high shear homo mixer.

●

agitation from a small amount is available compared with VQ type or VT type. Specification for homo mixer is equipped to the bottom of the tank.

●

bottom homo mixer has double mechanical seal. The special structure enhances seal durability in agitation of high-hardness fine powder, compared to the conventional our device.

●

bottom homo mixer is replaceable with the other type agitating blades as optional.
Specification
VTU-1-650

Contents (L)
Inner Capacity 500L
Standard charge amount (L)
500
Wetted parts material
Product contact part SUS316
Equipped with
Aqueous phase dissolution bath 500 type
Oil phase dissolution bath 400 type
Power
Bottom homo mixer
350 – 3500 r/min
7.5kW
Scraping mixer
6 – 60 r/min
7.5kW
Paddle mixer
6 – 60 r/min
2.2kW
Pulsator (aqueous phase / oil phase)
500 – 1200 r/min
1.5kW (×2)
Others (vacuum / hydraulic/rollover)
4.45kW
Assembly drawing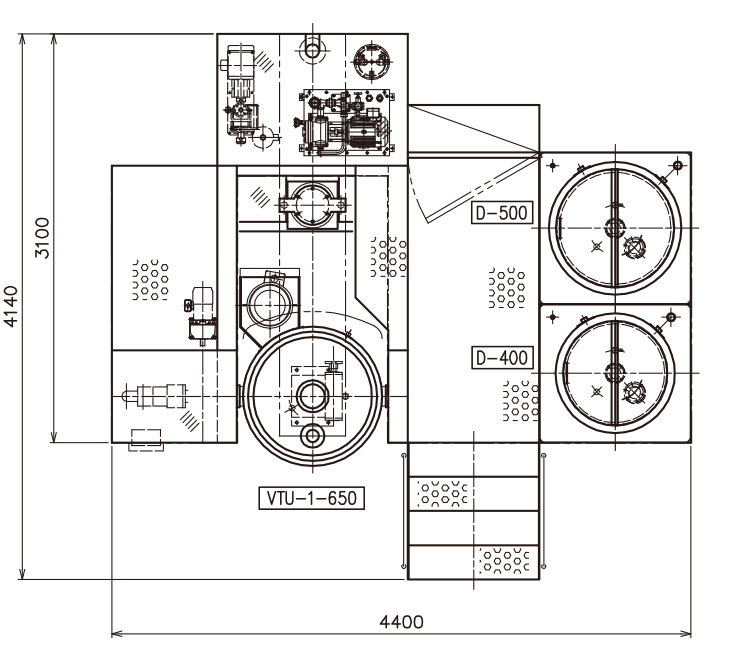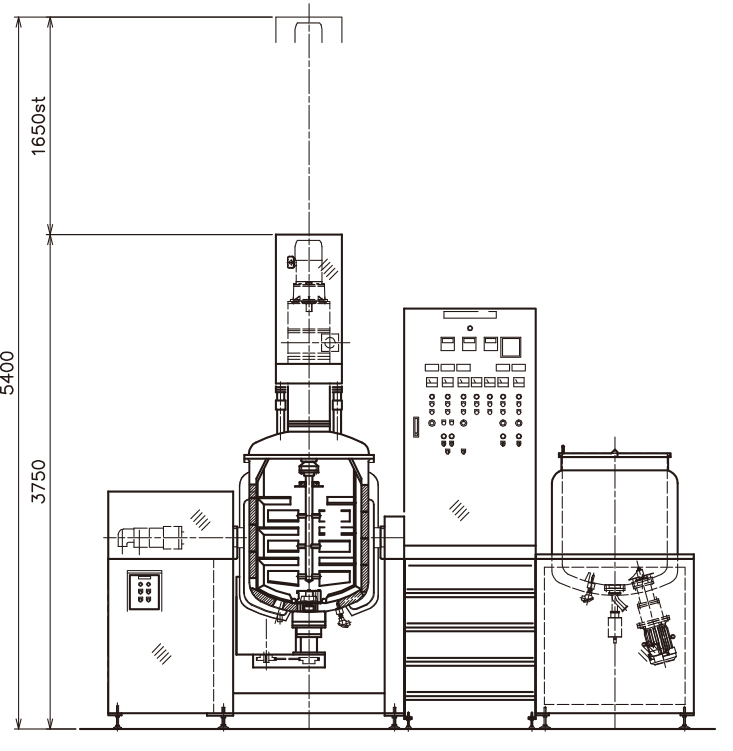 Some content is ordered and PDF format.
To view our PDF file format, Adobe Reader from Adobe is required. Download AdobeReader the latest (free of charge) from the Adobe site, please install If you do not have.